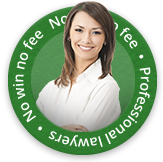 Complex regional pain syndrome (CRPS) is a condition that causes persistent severe and debilitating pain in the limbs.
Although most cases of CRPS are triggered by an injury, the resulting pain is much more severe and lasts longer than normal. The pain is usually confined to one limb, but it can sometimes spread to other parts of the body.
The skin of the affected body part can become so sensitive that just a slight touch, bump or even a change in temperature can provoke intense pain. Affected areas can also become swollen, stiff or undergo fluctuating changes in colour and temperature.
Many cases of CRPS gradually improve to some degree over time, with some cases making a full recovery. However, some cases of CRPS never go away and the individual will experience pain over a prolonged period of time.
When to seek medical advice
You should see your GP if you have persistent pain that is preventing you from carrying out everyday activities.
CRPS can be difficult to diagnose because it involves a number of tests to rule out other possible causes. It's, therefore, best to seek medical advice as soon as possible because treatment may reduce unnecessary suffering if diagnosed at an early stage.
What causes CRPS?
The cause of CRPS is unknown, but it's generally thought to be the result of the body reacting abnormally to an injury.
It was once thought that CRPS was a psychosomatic condition (the symptoms were "all in the mind"), but research has since disproved this.
What are the symptoms?
The main symptoms of CPRS in usually continuous pain, which can be quite severe in relation to the injury. However, there a number of other potential symptoms including:

Burning pain
Sensitive skin
Swelling
Change in skin temperature
Change in skin colour
Excessive sweating
Who is affected?
It's difficult to estimate exactly how common CRPS is, as many cases may go undiagnosed or misdiagnosed. A study claimed that up to 1 in 3,800 people in the UK develop CRPS each year.
CRPS can begin at any age, including children, although the average age for symptoms to start is around 50. Women make up around 3 out of every 4 cases.
How CRPS is treated
Treatment for CRPS involves four main criteria:
Education and self-management – being given clear information about your condition and advice on how you can manage your condition.
Physical rehabilitation – treatment to help manage your symptoms and reduce the risk of any long-term physical problems, such as physiotherapy exercises.
Pain relief – treatments to help reduce your pain, such as anticonvulsants or antidepressants
Psychological support – interventions to help you cope with the emotional impact of living with CRPS, such as cognitive behavioural therapy (CBT)
Due to the complex nature of CRPS, a number of different medical professionals will usually be involved in your care.
What should I do?
If you believe you are suffering from CRPS following an accident that wasn't your fault, you may be able to make a claim for personal injury compensation for your injuries. The first thing you should do is seek medical advice as they will be able to diagnose the problem.
Your next step should be to contact a personal injury solicitor with expertise in this area of law. Due to the fact that CRPS often occurs after accidents which appear small and innocuous, it can be tricky to prove that the injury was caused by the accident. This makes it extremely important to contact a solicitors firm that has prior experience and knowledge of cases involving this kind of injury.
Make a complex regional pain syndrome compensation claim with First Personal Injury
If you are suffering from CRPS following an accident that wasn't your fault, you may be able to claim compensation. Call us on 0800 808 9740 to speak to one of our specialists.