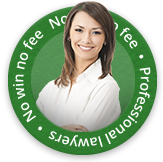 Despite the fact that whiplash and neck injuries are the most frequent ailments following a road traffic accident, broken or cracked ribs also happen frequently and are becoming a common claim for personal injury.
Cracked ribs can occur for any number of reasons but most commonly in road traffic accidents because the force of the car the injured party is being carried in is so severe, that it causes the body to jerk forward against the seatbelt. This type of injury not only occurs in road traffic accidents but can occur due to a variety of different accidents.
The amount of compensation which a person can claim is very much dependent upon the placement of the cracked ribs and the severity of the injury.
If you want to pursue a claim for compensation, contact personal injury solicitors who will advise you and in most cases will refer you together with your medical notes, witness statements and police reports to an independent doctor for a prognosis on your injuries to be given. The amount you receive in compensation for your injuries will be based on the medical report. You can also make a claim for any losses associated with the accident such as loss of earnings or medical costs.
The three levels of injury
The more severe the injury, the more compensation a claimant may expect to receive, although of course each case is judged on its own merits. When it comes to broken or cracked ribs, the severity of the injury often depends on the location of the ribs which have been broken or cracked.
In the case of the most minor fractures, where either lower ribs are cracked or ones which have been damaged are quick to heal, then you may be awarded a minor payment.
In the case of moderate or complex injuries which injure the lungs or those which are classed as extremely serious and can affect lung capacity and heart movement, then the compensation you may receive is likely to be higher.
In the event of accident
In the event of an accident and if you are able, you should take down as much information as possible including details of how the accident occurred, witnesses and the aftermath. You should seek medical attention as soon as possible to diagnose your injury and ensure you get the medical treatment you require.
If you want to pursue a claim for personal injury, contact specialist personal injury solicitors who will be able to assist you every step of the way.