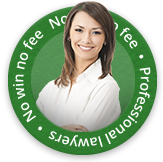 Concussion (also known as mild traumatic brain injury) is a common but not very serious type of brain injury. This type of injury usually occurs following a strong blow or sudden jolt to the head. Concussion occurs when such an impact jolts the brain inside the skull, affecting the normal function of the brain. Although normally mild, concussion can result in loss of consciousness and be more severe so in this case medical attention should be sought after. Concussion can cause both short and long-term problems.
Symptoms of Concussion:
Loss of consciousness
Headaches
Memory loss
Confusion
Tiredness
Anxiety
Low mood
Nausea or vomiting
Blurred vision
Balance problems or dizziness
Sensitivity to light or noise
Concentration problems
Irritability
Epilepsy
Sensory Impairment such as loss of taste and smell
Alteration in characteristics
Sexual disinterest and dysfunction
Causes of concussion
There is a wide variety of ways in which concussion can be caused including accidents at work, road accidents, sports accidents or an attack or assault for instance.
Your head injury claim may be the result of a car accident, a fall or accident in the workplace or as a result of medical negligence. Whatever the reason for your injuries, if there was a third party liable for your injuries then you could make a personal injury claim.
Dangers of concussion
If a doctor or emergency room visit is necessary, your doctor will begin with questions about how the injury happened and your symptoms. Your doctor might then perform a physical examination to determine the severity of the concussion.
In the case of serious symptoms, your doctor may request a magnetic resonance imaging (MRI) scan or a computerized tomography (CT) scan of the brain to check for serious injuries. In the case of seizures, your doctor may also perform an electroencephalogram (EEG) test, which monitors brain waves.
How to treat concussion
Treatment for a concussion depends on the severity of your symptoms. You might need surgery or other medical procedures if you have bleeding in the brain, swelling of the brain, or another serious injury to the brain. However, most concussions do not require surgery or any major medical treatment.
During the first 24 hours after the injury, your doctor may ask that someone wake you every two to three hours. This ensures that you haven't gone into a coma and also allows someone to check for signs of severe confusion or abnormal behaviour.
If the concussion is causing headaches, your doctor may recommend over-the-counter pain relievers such as ibuprofen (Advil) or acetaminophen (Tylenol). Your doctor will also probably ask you to get plenty of rest, avoid sports and other strenuous activities, and avoid driving a vehicle or riding a bike for 24 hours or possibly even few months depending on the severity of your injury. Alcohol may slow down your recovery, so ask your doctor if you should avoid drinking it. If you should avoid alcohol, ask your doctor for how long.
Making a claim
If you have suffered a concussion and a third party was liable you may be eligible to claim compensation. All personal injury claims need to demonstrate that there was fault on behalf of another party in order to be successful. There are also strict time limit deadlines in place in terms of making your claim so it is advised that you speak to a qualified personal injury lawyer as soon as you can.
If you would like more advice and information on personal injury claims or believe that you have a personal injury case then please get in touch with First Personal Injury, no win no fee accident claims solicitors who are experienced in all kinds of personal injury cases including upper body injury claims. Call us on our helpline on 0800 808 9740 or complete one of our online claim forms and one of our team will be in contact shortly.