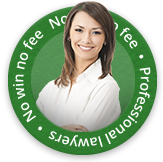 If you have suffered a rib injury you may have bruised your ribs; experienced minor or major rib fractures; or even if you have had lung damage caused by a broken rib.
The majority of people who qualify to make a rib injury compensation claim do not. However, if the injury was not your fault then claiming compensation could be an option.
Causes of Rib Injuries
There is no one way in which you receive a rib injury and the amount of compensation you will get depends on the extent of the injury, rather than the type of accident. Below are some common kinds of injury claims relating to rib damage.
Car accident injuries
Physical assault
Accident at work e.g. falling from a height
Sporting accidents e.g. contact sports like rugby
Slipping or falling in public places claims

I was a passenger in a car involved in a road traffic accident and suffered serious injuries to my right shoulder, my elbow and scarring to my forehead. I was unable to work for a long time. First Personal Injury dealt with my case from the outset. I never expected that I would receive £21,191.00 of compensation for my injuries and other losses I had as a result of the accident. I am delighted with the outcome of my claim and would definitely recommend First Personal Injury to anyone who wants to make an accident claim.
Natasha from Manchester
See more testimonials
Making A Successful Rib Injury Claim
In order to be successful in your rib injury compensation claim there are sometimes measures you can take:

Absolutely fantastic, good advice and solid support. First Personal Injury understood my personal situation and helped work around it to better my needs.
David from Nottinghamshire
See more testimonials
Report your accident at the earliest convenience. If your accident was at work then you should report it in your accident book. If you have been physically assaulted or involved in a road traffic accident then you should report the incident to the police
Proof of negligence of a third party needs to be given in a rib injury compensation case. You can help with this if you have evidence that supports this. E.g. witness statements, photographs of accident scenes or injuries with dates
A rib injury can be a single injury or part of a series of injuries caused by one accident. Whatever the reason for your rib injury you have 3 years from the date you had the accident in which you can make a compensation claim.

The best results with the client's best interests at the centre of the claim.
Sara from Lincolnshire
See more testimonials
Your injury may have caused you to take time off work or stopped you from being able to enjoy certain aspects of your life. If your claim is successful you will be compensated for your loss of earnings; loss of amenity and, if applicable, you could be reimbursed for your expenses too.
Making Your Rib Injury Claim With First Personal Injury
First Personal Injury can take you seamlessly through the compensation claiming process, removing any stress you may feel. Making a claim against an employer, a medical professional or local authority can feel like an onerous task but the law is in place to protect you and look after your interests if you have been injured through no fault of your own.
We will explain the personal injury claims process clearly and keep you informed throughout the rib injury claims process. Call our team today on 0800 808 9740.
Other Types Of Upper Body Injuries
There are many types of upper body injuries, below is a sample of the most common kinds of upper body injury claims:
Personal Injury Claims with First Personal Injury
First Personal Injury has built up a reputation across the United Kingdom for their approach to accident and personal injury claims. Working with members of the public who have had personal injuries, we continually exceed our clients' expectations.
Contact First Personal Injury's accident claims solicitors free today by calling 0800 808 9740 or by completing our online enquiry form.