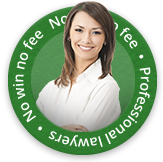 Injured Your Shoulder?
The shoulder is a key part of the upper body providing movement and control. It is central in allowing us to do lots of physical activities and jobs. Because of this, if your shoulder is injured it can severely impair a life and/or the ability to work.
Seeking shoulder injury compensation can help offset some of the inconveniences and stress your injury has caused you. Many cases are successful, providing it can be proven there was negligence from a third party.
Common Shoulder Injuries
Inside the shoulder are tendons, muscles, bones and ligaments, therefore, making the shoulder a complex part of the body with lots of injuries possible.
Many shoulder injury compensation cases arise from similar kinds of injuries brought about through common kinds of accidents such as sporting injuries, falling from height accidents at work, falling or slipping accidents in public places. It may also be that you have experienced your shoulder injury because of medical negligence. Below are common kinds of injuries occurred affecting the shoulder:
Road Traffic Accidents can cause whiplash injuries which often trigger shoulder pain and stiffness. If the accident was the fault of another driver then you could pursue a claim
Lifting accidents at work are also a common source of shoulder injury accidents. If you have not received manual handling training or have to do repetitive jobs involving the shoulder without the necessary breaks then there could be grounds for a negligence claim against your employer
Slipping accidents and falling from height accidents can cause shoulder injuries too. Putting your hands out in front of you is instinctive when you fall but this can inadvertently cause damage to the shoulder as it will take the full weight of your fall
Frozen shoulder; bruising; dislocation; shoulder impingement; fractures; damaged cartilage; rotator cuff injuries; torn ligaments are all other types of shoulder injuries which can be sustained in an accident
How Do I Start My Shoulder Injury Claim?
In a successful shoulder injury compensation cases, you must be able to prove that your accident could have been prevented by someone else.
Injuries to the shoulder are not always quick to heal and in more serious cases, permanent damage can be done. Treatment can be long and physiotherapy is sometimes required which can be costly. What's more, many people who have a shoulder injury find that they are unable to work while their injury is healing.
If you have been unable to work, you could be reimbursed for your loss of earnings via the claims process. Your claim will also factor in the pain and suffering your injury has caused you. In addition, if you have had to pay for any medical costs this will also form part of your compensation amount.
Other Types Of Upper Body Injuries
There are many types of upper body injuries, the most common kinds of upper body injury claims include:
Whiplash injuries
Frozen shoulder
Eye injuries
Hand injuries
Back injuries
Brain and head injuries
Please contact First Personal Injury and we will be able to give you more advice and information about the claims process and shoulder injury compensation. Either call us today on 0800 808 9740 or get in touch online for a free, no-obligation conversation.
Personal Injury Claims with First Personal Injury
First Personal Injury has built up a reputation across the United Kingdom for their approach to accident and personal injury claims. Working with members of the public who have had personal injuries, we continually exceed our clients' expectations.
Contact First Personal Injury's accident claims solicitors free today by calling 0800 808 9740 or by completing our online enquiry form.