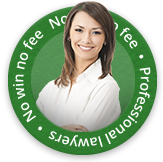 When the tissue surrounding the shoulder becomes inflamed it can lead to chronic pain and stiffness of the shoulder joint. This condition is known as Frozen Shoulder.
If you believe that you have a claim please get in touch for a no-obligation discussion on 0800 808 9740 or contact us online.
What are the causes of Frozen Shoulder?
Road traffic accidents, work accidents or other injury/trauma tend to be responsible for many cases of frozen shoulder.
Repetitive Strain Injury
Workers who carry out duties which involve manual handling on a daily basis can be exposed to repetitive strain injury. This repetitive movement can put an excessive strain on the shoulder joint and lead to Frozen Shoulder.
You may be entitled to claim for compensation if your Frozen Shoulder injury has developed as a consequence of an accident at work, a car accident or from your conditions at work.
Frozen Shoulder Symptoms
The muscles, joint and tendons surrounding the shoulder are affected by pain and stiffness which progressively spreads over the shoulder and sometimes down the top of the arm. Movement is often difficult due to the pain, and some patients report that the condition gets worse at night which makes it harder to rest.
Claiming compensation for frozen shoulder
The pain and stiffness will eventually dissipate, but frozen shoulder can often last for months and sometimes even years. It is likely to have an adverse effect on the quality of your life until the condition has healed. Normal daily activities, such as getting dressed, driving or shopping may be inhibited due to your injury.
In some cases, it may be difficult or impossible to return to work. Sometimes it may require a person to reduce their hours or duties at work so that their recovery is not hindered. If you are in any of these situations we may be able to help you recover loss of earnings as part of your claim with us. Additionally, we can assist you in claiming for any extra expenses you may have incurred, such as travel costs to and from appointments, physiotherapy or medication.
How much compensation can I claim for frozen shoulder?
All cases are unique and will depend on your individual circumstances. Based on historical cases most people who claim for frozen shoulder are awarded between £6,290 and £10,180 compensation. The value of your claim could also increase if there is a 'loss of earnings' element included.
Making a Frozen Shoulder claim with First Personal Injury
At First Personal Injury our expert team of solicitors will walk you through the entire legal process step-by-step. We understand that it can be difficult making a claim whilst recovering from a Frozen Shoulder Injury. However, we are confident that we can help and usually operate on a no win, no fee basis to alleviate our clients of taking any financial risk.
If you would like to discuss a potential claim please call us on 0800 808 9740 or get in touch online via our website.