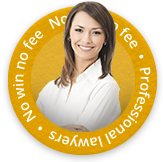 Considering Making A Claim For Compensation For Bursitis?
Bursitis is a condition commonly referred to as tennis elbow, housemaid's knee; bricklayer's shoulder, to name but a few.
Bursae are small sacs of fluid that surround the joints within the body. Their purpose is to create a cushion between the muscles and bones to allow for supple movement of the hands, knees, shoulders and elbows.
The bursae sacs can become inflamed or infected if there has been an overuse of certain joints within the body and this is called bursitis. It results in pain and stiffness in the joints, particularly when bending and in extreme cases, surgery can be required.
If you have suffered some of the symptoms of the condition then it could be possible to make a bursitis compensation claim.
Causes Of Bursitis
Because the main reason for acquiring bursitis is through the overuse of joints then it is often classed as a Repetitive Strain Injury arising from workplace duties.
Professions which are most at risk are those that require an individual to repetitively use certain joints. For example, a carpet fitter needs to kneel constantly to fit carpet; a bricklayer will need to uplift arms and shoulders regularly to carry out his/her job; some machine operatives will also need to put pressure on particular joints to get a job done.
Who Is Responsible For My Bursitis Injury?
In bursitis compensation cases it is often an employer who is at fault for creating and maintain this medical condition.
Employers have a legal obligation to look after employees from a health and safety perspective. They have a duty to ensure that repetitive tasks are managed effectively, for example, ensuring that employees are provided with platforms to rest on if they need to use their hands above their shoulders to perform their job. Or they must provide knee pads for those who need to use their knees repetitively.
It is worthwhile speaking to a qualified personal injury lawyer in order to find out the specific requirements of making a successful bursitis compensation case.
If you have been unable to keep your employment because of a bursitis condition which was not your fault or you have medical bills relating to your injury then it is often possible to make a compensation claim to be reimbursed for your financial losses. It is also possible to pursue compensation for the pain and suffering you have faced.
Please call First Personal Injury lawyers on 0800 808 9740 and our experienced team will aim to give you an initial idea of the validity of your claim.
Compensation Accident Claims
If you or someone you know has been in an accident that wasn't their fault they may be entitled to compensation. Accident Claims First Personal Injury solicitors are here to help with your potential compensation claims.