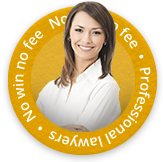 Heat stress occurs when a person is unable to control their temperature regulation system. It is particularly common in hot working conditions like a manufacturing plant, bakery or laundrette. The nature of this kind of work means that it is not possible to remove the heat source and naturally cool down.
Heat stress can have a serious effect on employees in certain jobs and can lead to accidents and, in some extreme cases, death.
Heat Stress and Protective Clothing
Sometimes, heat stress can occur where employees are not able to remove protective clothing. The hot summer months may increase the risks in some sectors but in many jobs, heat stress is an all-year-round issue.
The symptoms of heat stress include impaired concentration, headaches, muscle cramps and fainting.  However, heatstroke is the most severe outcome and can result in a coma and, in extreme cases, can sometimes be fatal.
HSE Guidelines
The HSE has developed guidelines for employers on how to manage and assess the risks of heat stress.  It also gives guidance on heat reduction methods. These include:
mechanical assistance to reduce the rate of work
regulation of heat exposure periods
the provision of cool water
effective staff training
Claiming Heat Stress Compensation
Failure to undertake a risk assessment, or to act on its recommendations, may leave an employer open to a compensation claim.  If you have suffered from heat stress as the result of a negligent employer, you may be entitled to make a claim for compensation. You should seek the advice of a Personal Injury Lawyer. The team at First Personal Injury are ready to help you. Call us today on 0800 808 9740 or get in touch online.
Have you had an accident? You could be entitled to compensation
If you've had an accident that wasn't your fault, you could be entitled to compensation. Our expert solicitors are waiting to hear from you to assess the validity of your claim.
Contact First Personal Injury to discuss your potential accident claim today on 0800 808 9740 or, alternatively, fill out our online form.