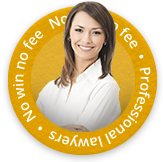 Housemaid's knee is a painful condition affecting the bursa sacs at the front of the knee. The name derives from housemaid's who were often required to be in the kneeling position for long periods of time while scrubbing floors.
Medically, the condition is known as pre-patella bursitis. The small bursa sacs are designed to reduce friction between the joints allowing for movement in joints throughout the body.
How Is Housemaid's Knee Caused?
Housemaid's knee is caused primarily by repetitive movement which can often happen when your job requires you to be in a constant or long-term kneeling position.
Symptoms include pain, tenderness, swelling, pain with movement and sometimes there is a visible lump underneath the skin at the front of the kneecap. In the most severe cases, the bursa can become infected.
Who Is At Risk?
Anyone can be affected by housemaid's knee but those most at risk are people who have a job where they are required to be on their hands and knees. This could be carpet fitters who need to kneel down to fit carpets, who use their knees repetitively in this way.
Treatment
Infected bursa can sometimes mean your doctor will need to extract a sample of the fluid on your knee to be tested. If there is an infection found you will be given antibiotics.
Some doctors may advise a program of physiotherapy to help with your condition and for more serious cases where there has been no improvement following preliminary treatment, can mean surgery is necessary.
Housemaid's Knee Claims With First Personal Injury
Your employer has a duty to make sure you are protected within the workplace. If your job has a particular risk to housemaid's knee then your employer must do everything they can to prevent it.
This may be the provision of cushions or knee pads while working, the assurance that you will be given adequate breaks from kneeling and you may need to be shown exercises to prevent the condition.
Health and Safety law dictates that your employer must comply with the rules set down and if it does not and you have been injured as a result of their negligence then a compensation claim could be made.
First Personal Injury lawyers will draw on its experience in dealing with
industrial injuries
to help you with your claim. Please call us on 0800 808 9740.
Have you had an accident? You could be entitled to compensation
If you've had an accident that wasn't your fault, you could be entitled to compensation. Our expert solicitors are waiting to hear from you to assess the validity of your claim.
Contact First Personal Injury to discuss your potential accident claim today on 0800 808 9740 or, alternatively, fill out our online form.