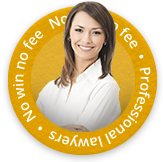 The term "manual handling" relates to the movement of objects either by pulling, pushing, lifting, carrying or lowering. The weight of the object is a vital factor, but not all injuries caused by manual handling result from, for example, moving a heavy item. Sometimes the severity of manual handling injuries depends on:
how far you have had to carry an item,
how many times you picked up or moved an item, or
where you were picking it up from (such as on the floor or above head height).
Additionally, movements such as stretching, bending or twisting may also be a part of manual handling.
Unsurprisingly, occupations involving repetitive manual handling may suddenly or progressively result in an injury.
Manual handling injuries are a kind of musculoskeletal disorder (MSD). MSDs cover a wide range of injuries from joint damage to tissue damage in the limbs or back. MSD cases account for more than one-third of work-related illnesses. These include manual handling injuries which are, unfortunately, quite common in the UK. However, manual handling is not the only factor that increases the chance of an MSD developing. Awkward posture and substantial manual labour can also contribute.
The Manual Handling Operations Regulations 1992, require employers to assess and manage the following risks their employees face in the workplace. They must:
Make a sufficient assessment of the risk of injury from any hazardous manual handling operations that cannot be avoided
Avoid hazardous manual handling operations by redesigning the task to avoid moving the load, or by mechanising the process – i.e. Using machinery as opposed to manual labour
Diminish the risk of injury by providing mechanical assistance, such as a hoist. Where this is not practicable, employers must explore changes to the task, the load and the working environment
What do I do if I have a manual handling injury?
If you have suffered a manual handling injury at work, you may be entitled to claim compensation. This can help with any financial losses through medical appointments and treatment. When your employer carries out risk assessments for employees, they have a legal responsibility to consider your individual abilities when deciding if you should be partaking in manual handling. Your employer is also responsible for providing suitable lifting equipment where required, as well as an adequate number of employees and the required training for each person. However, sometimes employers fail to meet these standards and as a result, employees may experience manual handling injuries.
Manual handling claims with First Personal Injury
At First Personal Injury, we have a team of expert solicitors with vast experience and expertise in manual handling claims. Specifically, they are knowledgeable about everything your employer is legally required to do, and everything you are entitled to as an employee. To speak to one of our solicitors about a no win, no fee claim against your employer or an individual for a manual handling injury you have sustained, call our helpline on 0800 808 9740. Otherwise, fill out our online injury claim form and one of our advisors will be in contact with you shortly.
Contact First Personal Injury to discuss your potential compensation claim today by ringing 0800 808 9740 or by making an online enquiry.
Why not visit our compensation calculator to find out how much you could potentially claim for a back injury.
Have you had an accident? You could be entitled to compensation
If you've had an accident that wasn't your fault, you could be entitled to compensation. Our expert solicitors are waiting to hear from you to assess the validity of your claim.
Contact First Personal Injury to discuss your potential accident claim today on 0800 808 9740 or, alternatively, fill out our online form.