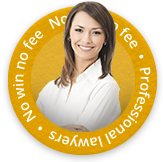 Miner's knee is an injury classified as a work-related injury. It is caused by the repetitive action of kneeling and can sometimes be called Beat Knee.
Over a long period of time, consistent kneeling causes damage to the inside of the knee, in particular, the menisci cartilage. This in itself can cause osteoarthritis from pressure applied to the joint.
Employers are duty bound by law to look after the safety and welfare of employees. By not supplying correct safety equipment to assist in avoiding miner's knee, an employer could be liable for compensation. Employers must also provide correct training and minimise risks, amongst other rules laid down by the Health and Safety Executive (the official government body which regulates safety in the workplace).
How Will I Know If I Have A Miner's Knee Compensation Case?
There are a number of qualifying factors which mean that you could make a successful claim against an employer for a miner's knee injury.
Firstly, if your symptoms include: swelling, sharp pains, inflammation, locking and stiffness in your knees it is advisable to get them checked out by your GP straight away. This will confirm whether or not your injury could be classed as miner's knee or osteoarthritis caused by your workplace.
Miner's knee can cause long-term damage and disablement in some cases. This can mean relatives need to look after those affected or if you have suffered yourself it may mean you are not able to work in the job you have trained for.
Miner's Knee Injury Claims With First Personal Injury
Once your injuries have been verified it is advisable to speak to a personal injury lawyer, preferably one which specialises in industrial illnesses and diseases. It may be necessary for you to undergo a further medical examination by one of our medical experts.
In terms of compensation, this means that you can sue for loss of earnings. Your claim will also cover expenses you may have paid for in relation to medical care e.g. purchasing crutches. The level of pain and suffering you have experienced because of your miner's knee injury will also be reflected in your compensation amount.
Current legislation is not yet decided regarding some of the details of miner's knee and there are test cases going through the legal system at the moment which will determine the level of negligence (if any) that past employers displayed.
Do not let this put you off making a miner's knee claim if you have suffered. Our team at First Personal Injury specialise in looking after our clients through every step of the compensation claims process. Please call our team today on 0800 808 9740 so we can examine the details of your prospective miner's knee injury case.
Have you had an accident? You could be entitled to compensation
If you've had an accident that wasn't your fault, you could be entitled to compensation. Our expert solicitors are waiting to hear from you to assess the validity of your claim.
Contact First Personal Injury to discuss your potential accident claim today on 0800 808 9740 or, alternatively, fill out our online form.