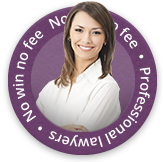 Claiming For Food Poisoning Compensation
Food poisoning is a common ailment with millions of people suffering from food poisoning at some point during their life. However, many people aren't aware that they may be able to make a claim for compensation after contracting food poisoning from an eating establishment.
The symptoms of food are extremely common and include:
feelings of sickness and stomach pain
a raised temperature
flu-like symptoms
Food poisoning symptoms typically begin between 6 and 48 hours after an individual eats contaminated food. They usually last for around 4-7 days. However, in some cases, food poisoning can leave lasting effects, which can have a significant and long-term impact on a person's life. In the most serious of cases, food poisoning can cause continuing incontinence and disturbance of bowel function.
Proving food poisoning
Because the symptoms of food poisoning can be so commonly attributed to many other ailments, proving food poisoning and more importantly in the case of making a claim for food poisoning, tracing the source of the illness can be especially difficult.
Firstly, the symptoms may present after only a few hours but in other cases can take up to 48 hours and this can obviously cause difficulties when trying to define what caused the outbreak.
In all events, the advice of a doctor should be sought; not only to confirm a diagnosis but to ensure that the affected party receives the right level of care, including enough hydration to ensure they recover.
How much compensation for food poisoning
The table below gives an indication of the amount of compensation you might receive at the end of a successful food poisoning claim. For a more accurate idea of how much you could claim, you should contact a specialist personal injury solicitor.
Level of food poisoning

Potential compensation

Severe food poisoning causing serious acute pain, vomiting, diarrhoea and fever and requiring hospital admission.

This level of food poisoning may also cause continuing incontinence and IBS. It is likely to have a significant impact on a person's ability to work and enjoy life.

£30,630 – £41,860
Serious but short-lived food poisoning, diarrhoea and vomiting, diminishing over 2-4 weeks.

There may be some remaining discomfort and disturbance of bowel function and an impact on sex life and enjoyment of food over a few years.

£7,600 – £15,300
Food poisoning causing significant discomfort, stomach cramps, alteration of bowel function and fatigue.

Hospital admission for some days with symptoms lasting for a few weeks but complete recovery within a year or two.

£3,150 – £7,600
Varying degrees of disabling pain, cramps and diarrhoea continuing for some days or weeks.
£730 – £3,150
What to do when making a food poisoning claim
The first step as described above is to seek medical attention. Not will a doctor properly diagnose your food poisoning, but they can also take samples which could help to identify the source of the outbreak. As food poisoning is a bacterial infection, the samples the doctor takes from you will need to be compared with food at the suspected source.
If it is confirmed that you are suffering from food poisoning, you may have grounds to make a claim for compensation. Your doctor may be able to confirm this by taking stool samples.
The next step is to notify the Environmental Health Agency. They can carry out an inspection of the premises in question and identify any risk. They can also check whether other people may have been affected by the same or any other strain.
Are you looking to claim for food poisoning?
If you have suffered food poisoning after eating out, you could be entitled to food poisoning compensation. Our personal injury solicitors who will be able to advise you on the appropriate steps for this type of claim.
Please get in touch with us today on 0800 808 9740 or contact us through this website using our online compensation form.