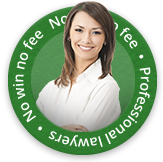 Choose a Personal Injury Claims Firm With Over 20 Years' Experience
Personal injury claims are part of the legal process available to apply for compensation if you have been injured in an accident that was not your fault.
These types of claims are made by people who have suffered an illness, injury or accident because of someone else's negligence.
This could be work-related, a claim for clinical or medical negligence, an injury following a road traffic or car accident, a slip, trip or fall, or another type of accident or injury.
If you feel that you have cause to make a claim following an accident or injury that wasn't your fault, contact our team today.
Personal Injury Compensation Claims Types
We deal with a wide range of accident compensation cases. Below are just a few of the types of claims you may want to look into.
In order for your injury claim to be successful, it is important that negligence from another person or body can be clearly established.
Millions of people are injured each year in accidents on the roads, in the home, at work, on the street, at school, in the office or in hospital. If you have been injured in a similar situation as a result of an accident that wasn't your fault, you could be entitled to compensation.
---
How We Can Help With Injury Claims

I was a passenger in a car involved in a road traffic accident and suffered serious injuries to my right shoulder, my elbow and scarring to my forehead. I was unable to work for a long time. First Personal Injury dealt with my case from the outset. I never expected that I would receive £21,191.00 of compensation for my injuries and other losses I had as a result of the accident. I am delighted with the outcome of my claim and would definitely recommend First Personal Injury to anyone who wants to make an accident claim.
Natasha from Manchester
See more testimonials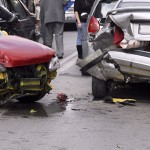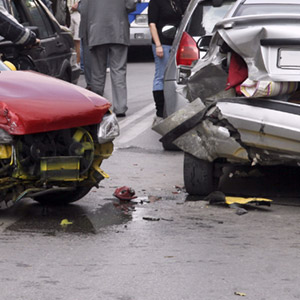 Our team of injury lawyers will be able to assist you throughout the legal process. To begin with, we can provide you with an indication of whether or not your claim will be successful and an idea of how much compensation you will receive. After taking on your case, our experienced solicitors will remove the stress and worry the legal process can sometimes bring and will keep you informed at every stage.
Please call our team today on 0800 808 9740 to discuss the details of your potential claim.
---
What Is The Process For Making A Claim For Personal Injury?
The initial stage of an injury or accident claim is identifying that you would like to begin the legal process. If you are uncertain, you can speak to an injury compensation lawyer who can offer his/her advice
Once there is demonstrable evidence to prove third party negligence then your solicitor can handle your case
Information will be required from you and the more you can give, the better. Sometimes it is not feasible to gain every specific detail due to the nature of your accident or injury. However, it is useful to have some information at hand, including where and when your accident took place, details of any witnesses (if appropriate) and details of medical records are important.
Sometimes your solicitor will organise a medical assessment to further clarify your injuries
Other supporting documents include receipts for medical assistance you have paid for, records of travel expenses and/or proof of loss of income
Complexities can arise in some cases. For example, it can be challenging to prove negligence in some industrial illness cases because the injury was acquired decades earlier. If this is true in your case, having an experienced lawyer who keeps you informed throughout the process will help ease any worries.
Have you had an accident? You could be entitled to compensation
If you've had an accident that wasn't your fault, you could be entitled to compensation. Our expert solicitors are waiting to hear from you to assess the validity of your claim.
Contact First Personal Injury to discuss your potential accident claim today on 0800 808 9740 or, alternatively, fill out our online form.
---