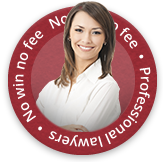 Considering Claiming Compensation for Medical Negligence?
Medical negligence can be a common cause of illnesses, injuries and general damage to the body.
Medical professionals have the responsibility to ensure that their patients are diagnosed and treated correctly, but sometimes things can go wrong which can result in patients suffering badly from the damages.
We can help
We have an in-house team of injury claim specialists who have dealt with many medical negligence cases over the years and are here to make everything easier for you. The sooner you can get justice for your suffering, the sooner you can get your life back on track.
---
Can I make a claim?
As a patient, you are entitled to a duty of care by the medical professionals responsible for you. Although the majority of procedures carried out are successful, mishaps can sometimes happen for reasons such as:
Inaccurate or late diagnosis
Failure to take tests or misinterpretation of test results
Poor operative technique
Damage to nerves during surgical procedures
If you feel that you have suffered unnecessarily as a result of clinical negligence, you may be eligible to claim compensation.
---
Types of Medical Negligence Compensation Claim
There are many different types of clinical and medical negligence claims cases, including:
If you feel that you have cause to make a compensation claim with regards to any of the above contact First Personal Injury to discuss your potential case.
---
Considering Making a Claim for Medical Negligence?
Medical and clinical negligence claims arise when someone has suffered an injury or illness because they have not been cared for correctly by a medical professional or body of medical professionals.
There are many times in our lives where we have to place our trust in hospital staff, a GP or a surgeon. In the majority of instances, medical care is of a high level and trained medical practitioners look after patients well.
However, there are some occasions where care has not been taken and mistakes have happened. If the mistake during your care was not your fault then you could be eligible to make a medical negligence claim.
Different Types of Medical Negligence Claims

I found your services to be excellent and my solicitor kept me well informed on everything. I found her to be polite, friendly and very professional.
Tina from Merseyside
See more testimonials
Claiming for medical negligence can relate to any number of different scenarios where you have placed your trust in a health professional and they have not adhered to their duty of care.
Below are some common circumstances which can lead to medical negligence compensation claims:
---
How Do I Start A Medical Negligence Claim?
If you are wondering how to make a claim for medical and clinical negligence compensation, our expert lawyers are here to help.
It is important to employ a legal representative who has knowledge and experience in dealing with the medical institution. Medical negligence claims can often be complicated as a result of the complexity of the illness or condition.
Claiming For Medical Negligence
In order for all personal injury claims to be successful, it is necessary to prove there has been negligence from a third party.
If you have suffered an injury while under the care of a medical professional you could be suffering from any number of different side effects. If your subsequent injuries have led to you being unable to work, or in a state of continued or intermittent pain and suffering, you are entitled to make a claim.
If you or a member of your family have experienced any form of clinical or medical negligence, there could be an opportunity to make a claim. Call First Personal Injury today on 0800 808 9740 to discuss your case.
Have you had an accident? You could be entitled to compensation
If you've had an accident that wasn't your fault, you could be entitled to compensation. Our expert solicitors are waiting to hear from you to assess the validity of your claim.
Contact First Personal Injury to discuss your potential accident claim today on 0800 808 9740 or, alternatively, fill out our online form.
---