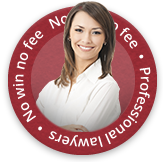 Making A PIP Breast Implant Claim for Compensation
An Estimated 40,000 UK Women Are Affected
Breast implants are the most popular type of cosmetic surgery in the UK, with some 8000 women a year having the procedure. Whilst the majority of breast implant surgery is carried out without incident, there are occasional horror stories which can result in breast implant claims.
Why claim?
Since December 2011, the controversy over French-made PIP breast implants has hit the headlines, with a major investigation having been carried out in France. So, what should you do if you are one of the estimated 40,000 UK women who have had PIP implants, and what do you need to know next?
---
What's the problem?
Concerns were raised across the world when it was revealed that PIP implants were manufactured with industrial silicone, instead of medical-grade fillers, which may be more susceptible to leakage and rupture. Although only PIP implants made since 2001 are affected and NHS medical director Professor Sir Bruce Keogh has said that he did not feel that "it is necessary to recommend the routine removal of these implants," many patients remain understandably concerned.
---
What should I do?
Once you have checked your medical notes to ensure that your implants are indeed PIP implants, you should contact the authority responsible. If your procedure was carried out by the NHS, you are urged to speak to your GP, whilst if you had them done privately, you should contact your clinic. This way, you'll be able to receive advice on whether you'll need a scan and/or possible removal of your implants. If you do opt to replace your implants, the NHS will do so for free if it performed your original operation, whilst many private clinics may be able to do the same.
---
The current legal situation
Any personal injury claim for compensation will involve certain legal processes. With that in mind, it's important to contact a solicitor who can facilitate your claim on your behalf. The success of a compensation claim for breast implants would hinge on whether a breach of contract by the clinic that performs the procedure could be proven. If PIP implants were used, this may be more likely to be a breach of contract. If your injury claims solicitor believes you have a strong case, they will initiate a compensation claim by contacting the clinic and beginning the legal compensation claims process.
---
Making Personal Injury Claims
If you've had a personal injury, you may be entitled to compensation. The solicitors at First Personal Injury are on hand to assist you and help you win the compensation you're entitled to.
At First Personal Injury, we work with individuals and families across England and Wales, helping them to make claim compensation following an accident or injury. Contact our specialist team today on 0800 808 9740 or complete our online form to request a call-back.
---