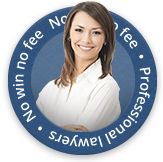 Considering Making Cycling Accident Claims For Compensation?
Unfortunately, because cyclists are more vulnerable than other road users, particularly on busy roads cycling accident claims are fairly common.
Sometimes taking care is not enough and cyclists suffer accidents because of other road users' negligence. Often drivers of other vehicles do not see cyclists either at all or in time to prevent an accident occurring. 2,000 cyclists are seriously injured every year as a result of road traffic accidents. Sadly, over 100 cycling accidents are fatal.
If you are a cyclist who has sustained an injury because of someone else's actions, you might be legally entitled to claim injury compensation. It doesn't matter how minor you feel your injury is, if you have been unable to go to work, have had to pay out for medical expenses or suffered any level of pain, you could be entitled to make a personal injury claim.
Get in touch with our bicycle accident solicitors on 0800 808 9740 or contact us online to learn more.

The best results with the client's best interests at the centre of the claim.
Sara from Lincolnshire
See more testimonials
What kind of injuries do cyclists experience?
Because of the obvious vulnerability of a cyclist, it is usual for a rider to experience very serious injuries before pursuing a bicycle accident claim. Some of the most common kinds of bicycle accident claims are those involving victims with head injuries. However, in road accidents, cyclists can also suffer:
Broken bones, such as a broken clavicle (collarbone) or fractured pelvis
Soft tissue damage including achilles tendonitis and knee tendonitis
Psychological damage
What's more, poor weather conditions can increase the probability of a bicycle accident. Rain, sleet, snow and wind can all contribute to poor visibility which aggravates the risk of a road accident.
Cycling accidents involving children
Unfortunately, according to the Royal Society for the Prevention of Accidents (RoSPA) about one-third of cycling accidents involve children.
As children become older, statistically, their chances of having a cycling accident increase; with odds peaking at around the age of 16. The charity points out that this could be because, at this age, children start secondary school and might partake in riskier behaviour. However, it also suggests that this is the case because children begin to ride more independently as they get older.
If your child has been involved in a cycling accident on the road then they may have been seriously injured. When determining the value of your claim, we will consider any financial losses associated with your child's cycling accident along with your child's pain and suffering.
No matter what the circumstances, making a compensation claim for your child is not something that is relished by parents or guardians. In the case of fatal and serious road accidents, this can be even more upsetting.
If you can prove that the accident was the fault of another road user, you may be able to make a successful compensation claim for your child. The lawyers at First Personal Injury lawyers have helped many clients with cycling accident and child accident claims. We have a strong track record in helping our clients receive the compensation they deserve.
Cycling accidents in sport
Cycling has a broad appeal to a variety of different people and, in recent years, has become very popular. There are many people signing up to cycling races for charity, mountain biking events and children also enjoy taking part in different types of cycling sports.
Although you may have volunteered to be a part of a cycling sporting event or activity, if you have an accident during that time, it doesn't necessarily mean the accident was your fault.
Some of the most common kinds of cycling sporting accident claims involve collisions between a bike and a stationary object; a collision between a bike and another vehicle; a defective road or cycle route or, in some cases, incorrect training.
There are a number of factors that might cause you injury and lead to you having a valid compensation claim. Firstly, you may have been provided with faulty equipment or a venue might not have been properly maintained. Alternatively, incorrect training may have been given which has led to your accident.
Making a Cycling Accident Claim
If you've been involved in an accident on the road whilst on your bike, you should immediately contact personal injury solicitors with experience in this area of the law.
The solicitors at First Personal Injury have helped victims of cycling accidents for many years. Throughout your case, our friendly team will advise you on all aspects of your claim. They'll be able to answer questions about the likelihood of success in addition to queries about the levels of compensation available.
Establishing negligence
In order for your claim to be successful, your legal team must be able to prove:
That the other party was negligent
That the negligence caused you to suffer injury and loss
Levels of cycling accident compensation
There are two parts of personal injury compensation claims. You can claim compensation for injury (general damages) in addition to compensation for other losses associated with the accident (special damages).
General damages will compensate you for the pain, suffering and loss of amenity you have experienced as a result of your injuries. The amount you receive will depend on the severity of the injuries you have suffered. On the other hand, special damages include any financial losses you've had as a result of the accident. You could be able to claim for any loss of earnings, travel costs, medical costs and property damage.
Typical compensation amounts injuries commonly associated with cycling accidents are outlined below:
Head injury
| | |
| --- | --- |
| Head injury | |
| Minor brain/head injury | £1,732 – £9,990 |
| Moderate brain damage | £33,825 – £172,425 |
| Moderate to severe brain injury | £172,425 – £221,650 |
| Very severe brain damage (potentially reducing life expectancy, affecting the ability to communicate and resulting in serious disability) | £221,650 – £317,350 |
Neck, back and shoulder injuries
| | |
| --- | --- |
| Neck injury | |
| Minor neck injury | £1,000 – £6,160 |
| Moderate neck injury | £6,160 – £30,250 |
| Severe neck injury | £35,750 – £116,600 |
| | |
| --- | --- |
| Back injury | |
| Minor back injury (healing within 2 years) | £1,500 – £5,600 |
| Moderate back injury (healing in 2-5 years) | £5,600 – £27,700 |
| Serious back injury with permanent symptoms | £53,000 – £115,000 |
| | |
| --- | --- |
| Shoulder injury | |
| Minor shoulder injury | £1,100 – £6,160 |
| Moderate shoulder injury | £6,160 – £10,010 |
| Serious shoulder injury | £10,010 – £37,730 |
| Fractured collarbone | £4,015 – £9,570 |
Arm and hand injuries
| | |
| --- | --- |
| Arm injury | |
| Simple fractures | £5,225 – £15,070 |
| Wrist injuries | £2,750 – £47,025 |
| Elbow injuries | £1,000 – £43,065 |
| Other arm injuries with disabilities | £15,070 – £102,850 |
| | |
| --- | --- |
| Hand injury | |
| Minor hand injuries | Up to £3,460 |
| Serious hand injury but with no permanent symptoms | £4,640 – £10,580 |
| Serious hand injury with permanent loss of function | £23,110 – £49,350 |
Leg and foot injuries
| | |
| --- | --- |
| Leg injury | |
| Moderate leg injury | £1,000 – £21,835 |
| Severe leg injury | £21,835 – £106,480 |
| Moderate knee injury | Up to £20,570 |
| Severe knee injury | £20,570 – £75,625 |
| | |
| --- | --- |
| Ankle injury | |
| Modest ankle injury | Up to £10,780 |
| Moderate ankle injury | £10,780 – £20,900 |
| Severe ankle injury | £24,585 – £39,325 |
| Very severe ankle injury | £39,325 – £54,780 |
| | |
| --- | --- |
| Foot injury | |
| Minor foot injury with no permanent symptoms (healing within 2 years) | Up to £10,780 |
| Moderate foot injury with permanent symptoms | £10,780 – £19,635 |
| Serious foot injury | £19,635 – £86,130 |
First Personal Injury would like to help you with your bicycle accident claims for compensation. Our highly experienced personal injury lawyers are ready to learn more about your case. Please remember you have three years from the date of your injury to make a claim. Because of this, it's important you start your claim as soon as possible. To begin your claim, get in touch today; either call us on 0800 808 9740 or contact us online.
You could be entitled to claim compensation
Our expert injury solicitors will help assess your potential claim going forwards and provide you with proficient advice.
If you've had an accident that wasn't your fault they may be able to claim compensation. The team at First Personal Injury are here to help with your potential accident compensation claims.
Make An Accident Compensation Claim
If you or someone you know has been in an accident they may be entitled to injury compensation. Our expert personal injury lawyers are able to help with your potential accident compensation claims.
Get in touch by calling 0800 808 9740 or by filling out our online form.