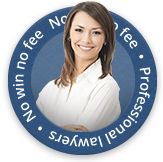 If you are looking to make a claim for compensation resulting from an accident involving an Uber taxi, then we may be able to assist.
Uber has been hailed for bringing convenience to customers looking for a taxi ride.  However, if you have been involved in an accident, resulting in injury, as a passenger in an Uber, as a pedestrian or the driver of another car hit by an Uber driver, then we may be able to help you claim compensation.
The lawyers at First Personal Injury are experts in these claims and are on hand to discuss this with you. Call us on 0800 808 9740 or get in touch online.
What is Uber and how is it different from traditional taxi firms?
Uber describes itself as a ride-sharing service rather than a taxi company. Historically, Uber has tried to argue that their drivers are self-employed contractors rather than workers. This has made it difficult to know who is responsible when an Uber driver is involved in an accident.
However, Uber has been in the news a lot over the past few years, as a result of a long legal battle in respect of whether its drivers are considered to be self-employed or workers. In a landmark decision before the Court of Appeal in December 2018, it was decided that Uber drivers are properly considered as workers. Therefore, this places additional responsibilities on Uber to make sure that its employers are safe, which also includes that their cars are fit for purpose and proper insurance is in place.  What is fundamentally important to remember is that all businesses have a responsibility to keep their customers safe and if this has not been done then you may be able to make a claim.
What should you do if you are involved in an accident?
If you are involved in an accident with an Uber you should try to get as much evidence as possible to support your compensation claim. This may include:
Taking photographs of the scene of the accident;
Seeing a doctor about any injuries, even if you feel that you do not need to;
Getting the driver's details and anyone else involved in the accident;
Getting the details of any witnesses present at the scene.
What compensation can you expect?
Any compensation payable to you will depend on a variety of circumstances. These include
the severity of your injuries
whether you have had/will have to take any time off work because of your injuries now or in the future
any treatment you have required
How we can help
First Personal Injury have a team of no win no fee solicitors who are experienced in taxi accident claims. We will guide you through the legal process as quickly and simply as possible whilst getting you the result you deserve.
Contact First Personal Injury to discuss your claim today on 0800 808 9740 or, alternatively, fill out our online form.