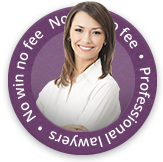 Make Your Claim For An Accident With A Firm of Specialists Established For Over 18 Years
Accident claims? Have you been hurt in an accident on the road or at work in the last three years? Have you been assaulted? Has your health or your income been harmed by an industrial accident or a faulty product or service? If you've been in any kind of accident, we can help. We win the vast majority of our cases.
We Can Win Your Accident Claim For You Too
Whether you've suffered a minor injury or a major life-changing accident, we can protect your rights and help you claim the accident compensation you're entitled to. Find out more about your type of accident claim…
Accident Claims Types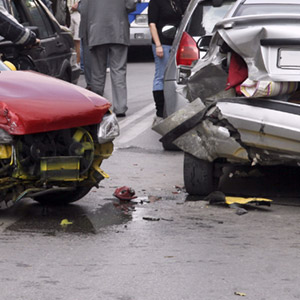 We deal with a wide range of accident and injury claims types, some of which are below. If your prospective compensation claim type is not listed, please contact us anyway to discuss.  Here are just a few of the types of accidents and injuries that we help people to make successful personal injury compensation claims for on an ongoing basis:
Claims for poisoning and burns
Injuries in public places
Defective product compensation claims
Weather related accidents
Car accidents
Injuries and accidents in sport
Claiming Following An Accident or Injury

I was a passenger in a car involved in a road traffic accident and suffered serious injuries to my right shoulder, my elbow and scarring to my forehead. I was unable to work for a long time. First Personal Injury*/Jefferies Solicitors Ltd dealt with my case from the outset. I never expected that I would receive £21,191.00 of compensation for my injuries and other losses I had as a result of the accident. I am delighted with the outcome of my claim and would definitely recommend First Personal Injury/Jefferies Solicitors Ltd to anyone who wants to make an accident claim
Natasha from Manchester
See more testimonials
Getting starting with your personal injury or accident compensation claim, is straightforward.  Simply contact our team and we will take the initial details of your prospective case, in confidence, of course, so that we can then be best placed to provide you with honest and informed advice regarding your prospects of success.
Our Accident Claims Services
We will take you through the accident claims and personal injury compensation process from start to finish, once we have discussed your potential compensation claim situation initially. Contact our team of personal injury lawyers today to find out more about claiming compensation for your accident or personal injury.