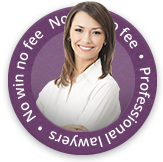 Criminal injuries can be very serious but there is no set amount of compensation given to victims. The level of compensation depends on how much the injury has affected you.
If you believe you have suffered a criminal injury and would like to know specifically how much compensation for criminal injuries it is worthwhile speaking to a personal injury lawyer or the Criminal Injuries Authority ( CICA).
Common Kinds Of Criminal Injury
Almost any injury can be sustained during a physical assault. Here are a few common types of criminal injury and the related compensation amounts:
In all cases, the extent of your symptoms; whether or not you have been able to work and your age will all be considered.
Brain damage and head injuries can easily occur during a physical and violent assault. If this is the case and you have suffered extreme damage then your claim could be valued up to £288,500. For minor cases, you could receive up to £201,500. Less severe brain damage ranges from £11,000 and £30,750 and in the most minor of head injury and brain damage cases, the minimal amount will be around £1,575
If you suffer from psychological damage following your injury then there are many things to consider when assessing your claim. Severe psychiatric and psychological damage can result in damages of £39,150 up to £82,750; for moderate damage, amounts are usually between £4,200 and £13,650; amounts of £1,100 up to £4,200 are often granted for less severe cases
If you have suffered post-traumatic stress following the incident then the minimum you can receive is around £2,800 and this can go up to £71,850
What Is Criminal Injury Compensation?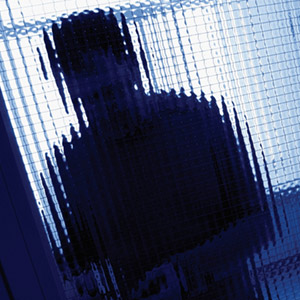 CICA is a government-run organisation designed to compensate blameless victims of crimes. Most criminal injury compensation claims are conducted through this body.
Compensation amounts sought through CICA range from £1,000 for the minor of injuries up to £500,000 for the most severe.
There are specific requirements which you will need to meet in order to be eligible to claim under the scheme.
How Can First Personal Injury Help With My Criminal Injury Claim?
In most cases, your criminal injury claim can be conducted through CICA but there are some circumstances when the help of a personal injury lawyer is valuable.
If your injury was very severe and you have suffered extreme losses then in some cases, there is room for us to help you receive the maximum amount of compensation you deserve.
If you believe you have a criminal injury case then please call our accident injury solicitors on 0800 808 9740. Our team can help give you a better indication of how much compensation for a criminal injury.
Personal Injury Claims with First Personal Injury
First Personal Injury has built up a reputation across the United Kingdom for their approach in personal injury and accident claims. Working with members of the public who have had personal injuries, First Personal Injury exceeds customer expectations.
Contacting First Personal Injury is free by calling 0800 808 9740 alternatively by filling out our online enquiry form.