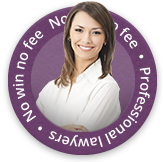 At First Personal Injury, we work hard to help our clients win the compensation they deserve and truly value their feedback.
Some of the comments we have received from people we have helped following an accident or injury are listed below.
"All of those involved in my notably complex case kept me regularly updated and demonstrated a profound understanding and
professionalism throughout.

I cannot praise enough the 5***** service I received! Great job. Many thanks."

Kramer from Essex, February 2020

"Efficient and professional service with a friendly and approachable team. Made things easy to understand by explaining technical "law speak" in plain terms."

Susan from Cumbria, January 2020
"A simple, efficient process from start to finish with an excellent result."

Gill from Lancashire, January 2020
"Good service, friendly staff."

Claire from Kent, November 2019
"Very caring, professional and efficient solicitors. Would highly recommend."

Sharon from Wigan, October 2019
"Fantastic service and I got exactly the right amount of compensation we were hoping for."

Thomas from Manchester, September 2019

"I did not have to think about anything and any concerns were dealt with. I was very happy about it and the whole process was easy."

Sharon from Cheshire, May 2019

"Terrific service, I was kept well up-to-date with progress and information. What you said at the start was meant to the end. Thank you and well done."

Nigel from Manchester, March 2019
"A very professional service, I can't credit the firm enough."

Gillian from Surrey, March 2019

"Great and professional service! Highly recommended!"

Agneszka from Liverpool, February 2019
"Very professional, I would definitely come to again if needed in the future!"

Elle from Manchester, February 2019
"The solicitors at First Personal Injury are all very helpful, friendly and professional and will get you the best deal possible."

Mark from Cornwall, December 2018

"Amazing, I would recommend to anyone needed legal advice."

Charlene from Greater Manchester, October 2018
"Jenny made the process as simple as possible and nothing was too much trouble. We are so grateful for her help with our case."

Patrica from Hertfordshire, September 2018

"My claim was made easy by First Personal Injury. Good communication and a good result."

Kelly from Cambridgeshire, July 2018

"I'm pleased that my damages claim was taken over by First Personal Injury. They work hard and get results."

Mark from Bolton, July 2018
"The team were very informative and helpful when it came to helping me understand what was going on."

Zoe from Lincolnshire, May 2018

"Communication was open and I knew what was happening every step of the way."

Christine from Manchester, April 2018

"Absolutely fantastic, good advice and solid support. First Personal Injury understood my personal situation and helped work around it to better my needs."

David from Nottinghamshire, March 2018

"A very friendly, helpful service. I was kept up-to-date on every aspect of my claim."

Jemma from Greater Manchester, March 2018

"Very helpful, pleasant and highly recommendable. No improvement needed."

Brenda from Oldham, February 2018

"I'm so grateful for the service and would recommend it to everyone."

Shella from London, October 2017

"Great service, very happy with the quality of services provided, will definitely recommend and instruct again."

Raluca from Birmingham, September 2016

"To everyone at First Personal Injury, I thank you all for all the hard work that you have put into my claim."

Terry from Coventry, July 2016
Have you had an accident? You could be entitled to compensation
If you've had an accident that wasn't your fault, you could be entitled to compensation. Our expert solicitors are waiting to hear from you to assess the validity of your claim.
Contact First Personal Injury to discuss your potential accident claim today on 0800 808 9740 or, alternatively, fill out our online form.