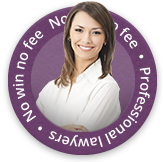 A boy who suffered catastrophic brain damage as the result of a short delay in his delivery is to receive £7 million in compensation from the NHS.
The boy who lives in a village near Andover is now 12 years old and will need 24 hours care for the rest of his life.
Mr Justice Foskett found that the NHS was fully liable for the injuries and that the doctor responsible for the delivery delayed the birth by four minutes which led to the brain injuries.
Winchester and Eastleigh Healthcare NHS Trust have this week agreed to pay the personal injury compensation claim.