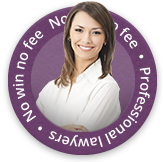 It is likely that accident claims could be made after a teenage girl was killed in a go-karting accident.
The incident, which was reported in a Cambridgeshire newspaper, involved an 18 year old girl whose scarf became entangled in the go-karts wheels and caused her to be strangled.
A representative from the Ambulance Service who attended said that the woman had a severe injury to her neck and was unconscious on their arrival. She was rushed to Addenbrooke's Hospital in Cambridge but tragically died the following day.
A police spokesman confirmed that there were no criminal proceedings taking place and it was a matter for either the Health and Safety Executive (HSE) or local authority to investigate. Civil claims may also be made by the family of the teenager.

You could be entitled to an accident claim
You may be entitled to compensation for an range of compensation claims under accident claims. Our expert injury solicitors will help assess your potential claim going forwards and provide you with proficient advice.
Contact First Personal Injury to discuss your potential compensation claim today by ringing 0800 808 9740 or by filling out the online claims form.
Compensation Accident Claims
If you or someone you know has been in an accident that wasn't their fault they may be entitled to accident compensation. Our solicitors are here to help with your potential accident or injury compensation claims.
Contact First Personal Injury on 0800 808 9740 or complete our online enquiry form today.