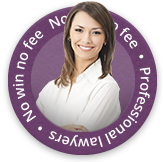 A British teenager is suing Disney after she had a heart attack while riding on one of its roller coasters.
The girl, who was 16 when she and her family visited Disney-MGM studios in Florida, collapsed after riding the Tower of Terror several times.
Doctors thought that she might not survive after her heart stopped and she suffered a stroke before falling into a coma.
The resulting brain damage means she cannot speak and needs 24-hour care.
Three years after the incident, the teenagers familyhave filed a lawsuit in the US seeking to make a personal injury claim against Disney. They are claiming that the theme park owner was negligent because they failed to provide adequate safety restraints.
Arepresentative from Disney said the company hadn't yet seen the lawsuit but that in their view the ride was working properly when it was used by the teenager inquestion.
The Tower of Terror is one of the most popular rollercoasters. Visitors ride in a 'hotel lift' that zooms up to almost 200ft and plunges down.
If you have suffered from an injury which you believe was not your fault, you may be entitled to make a personal injury claim and you should speak to an experienced personal injury lawyer like First Personal Injury.