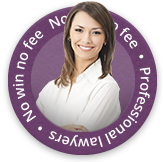 Parents of a pupil whose ankle was broken by a teacher are making an personal injury accident claim against a school in Coventry.

The unfortunate incident occurred when the teacher was demonstrating a rugby tackle to the pupil. Coventry City Council reported a significant increase in the number of unfortunate events that have occurred on school premises.
Over the last 3 years the Council have had 13 related accident claims made against them over incidents that have occurred on the school playing fields and playgrounds. As of yet none have been successful and the current case is still under consideration.
The National Union of teachers have stated that more and more parents are turning to litigation as a way of resolving issues with the school. It appears to be an easy option for parents to choose which in turn is causing increased concern among the teaching community.