How Likely Are Cyclist Injuries According To Cycling Accident Statistics?
Accidents involving cyclists are surprisingly common. The government has recently launched a campaign called Think Cyclist to encourage road users thinking about bikes while they're driving. But just how likely are cyclists to be injured or killed on the road?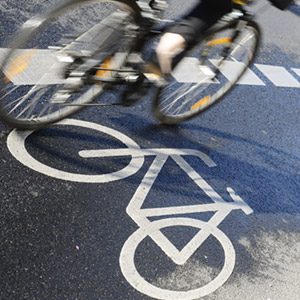 Reporting On Cycling Accidents
For cycling accident data to be collected, the police must be aware of an accident. While they are informed of serious cases, many minor accidents go unreported, even when the cyclist has needed hospital treatment. Unfortunately, experts believe that the true level of bike accidents is far higher than the statistics show.
As the number of cyclists on the road has increased in recent years, the number of cycling deaths and injuries has also risen. This is in sharp contrast to the overall figures for UK road deaths, which have been in steady decline since the 1960s.
Statistics On Fatal Cycling Accidents
In 2012, there were 118 fatal accidents in the UK; 13 children and 105 adults. Men are far more likely to be injured or killed while riding a bike than women; 80% of all cycling casualties being male. There is an even number of cycling deaths on urban and rural roads, and three-quarters of cycling road accidents occur near a junction. Most accidents happen in daytime, but fatal cycling accidents are more likely to take place at night when a driver simply fails to see a cyclist.
Unreported Cycling Accidents Statistics
In 2012, there were just under 19,000 reported cycling accidents, although the true figure is likely to be much higher than that. Unsurprisingly, most accidents happen when people are travelling to and from school or work. The majority of cycling accidents occur between 3 pm and 6 pm and 8 am and 9 am.
There is also data about the causes of accidents involving cyclists. In the most cases, either a cyclist or driver's "failure to look" is the most common factor. Cyclists who have been injured as a consequence of someone else's negligence, are eligible to claim for personal injury compensation.
Making A Cycling Accident Claim With First Personal Injury
If you've been injured in a cycling accident that wasn't your fault, you could claim compensation. First Personal Injury lawyers are experts in dealing with road accident claims. We may be able to help you with yours. Get in touch using our national accident helpline on 0800 808 9740 for more information.