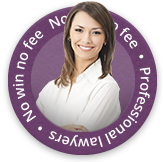 Several cars have been involved in a serious road collision in West Belfast. The accident happened last Friday morning and it is believed there are 10 people injured as a result.
Reports say that three people have been seriously injured in the accident but specific details of those injuries have not been it has not been confirmed.
The accident involved five vehicles and happened at a junction on Falls Road and Beechmount Road. People who saw the accident say that a van drove into the back of a taxi, pushing forward other vehicles causing a concertina crashing effect.
Emergency services were called to the scene and several people needed to be cut out of the cars by fire fighters. The injured were taken to Royal Victoria Hospital and the Mater Hospital.
A local councillor said that the accident must have been a frightening experience for those involved and he wished them a speedy recovery. He also said: "I want to commend emergency services for their swift and professional response to this incident."
An investigation into the causes of the accident has now started.
Multi Vehicle Collisions
Multi vehicle collisions can happen on many different types of roads, although usually they occur in more heavily congested areas. The types of injuries from these kind of accidents can vary greatly and may include cuts and bruises, head injuries and spinal injuries. Whiplash injuries in accidents where a vehicle has driven into the back of you are often the most common kind of injury.
Claiming Compensation For Car Accident Injuries
No matter what the extent of your injuries are, if you have been injured in a car accident that was caused by a third party then it is advisable to seek accident claims compensation advice from specialist personal injury lawyers.
Some injuries can mean time off work equating to a loss of earnings; it can also lead to severe incapacity and the need for permanent care. A compensation claim can cover the costs of some of these expenses if you are successful.
Your accident will need to have happened within the last three years, so it is important to begin your claim at your earliest convenience. It is also imperative that third party blame is clearly established in order for your claim to be successful.
At First Personal Injury we are able to help you with your car accident claim, irrespective of the type of accident it is. Please get in touch with us today on 0800 808 9740.