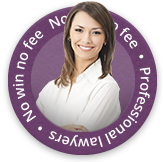 Motorists will face a range of new health checks to determine whether they are fit to drive under the most comprehensive reform of the driving licence system in decades. Drivers will have to declare every 10 years whether they are medically able to get behind the wheel, according to proposals to be set out early in the new year.
For the first time, the Driver and Vehicle Licensing Agency (DVLA) will issue a series of minimum physical and mental requirements motorists must fulfil including eyesight performance and reaction times. Tests, costing up to £80, will be offered to drivers to check whether they are fit to drive. Anyone who chooses not to take the tests but declares themselves able to take to the roads will be committing a criminal offence if they fail to meet the established standards.
The move is designed to weed out tens of thousands of motorists " many of them elderly " who use their cars while suffering from conditions which could make them a danger to themselves or others. By 2021, there will be an estimated 3 million over-70s driving on the country's roads. The Association of British Insurers has found that this age group is three times more likely to be killed or seriously injured on the road than those aged 40-65.
A Department for Transport spokesman said that an overhaul was needed. "The demands on the driver licensing system are very different to those of 30 years ago," he said.