As the school holidays approach, a call from Scottish Water is reminding holiday-goers to be careful when near water during the summer break.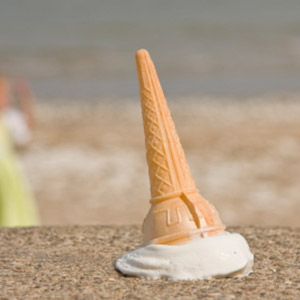 The warning states that in Scotland there are many different kinds of lochs, rivers and reservoirs which can all be a potential danger for fun seekers at this time of the year. Children in particular are being targeted as well as their parents and are being asked not to take risks on water courses where accidental drowning can take place.
Swim at Supervised Sites
Carlene McAvoy who is the community safety development officer at RoSPA (the Royal Society for the Prevention of Accidents) has asked that care is also taken near inland waters. She says that hot weather and school holidays mean there can be a rise in accidents. She added: "The safest option is to go swimming at properly-supervised sites, such as beaches, lidos or swimming pools, although we appreciate that not everyone can get to these locations."
Steve Scott from Scottish Water said that while it is important for young people to enjoy themselves over the summer holidays, it is also 'vital' that they stay safe.
Holiday Accident Compensation
If you have had an accident while on holiday, you may be able to make a personal injury claim if the accident happened through no fault of your own.
First Personal Injury offers a no win, no fee holiday accident compensation scheme. If you make a claim but do not win your case, you will not be charged for our services. Firstly, we will establish your eligibility when we find out more about your circumstances.
Claiming Compensation For a Holiday Accident
If you would like to find out more about how to make a personal injury claim then please get in touch with our no win no fee solicitors today on the number above or contact us online.