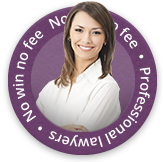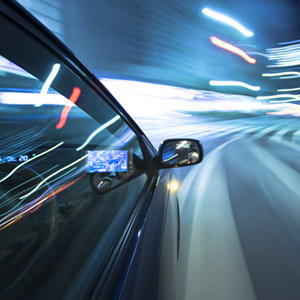 The family of a woman from Dundee is seeking personal injury compensation which saw the 44 year old mother of two killed in a road traffic accident.
The woman suffered serious head injuries after colliding with a car in August 2010 following a day out at a work colleague's wedding at Kinconquhar Castle Estate, Fife.
The woman and a group of other work friends had just been dropped off by a coach when the accident happened. It is believed that the woman was using pedestrian crossing while looking for a taxi home.
Paramedics arrived at the scene of the accident and began life saving treatment. They rushed the woman to Ninewells Hospital but she died shortly afterwards, with her family beside her.
According to the family's legal representatives, the driver of the car that collided into the woman was being driven by a male driver.
Another Victim Of Accident Also Suing For Compensation
The case is also being taken to the Court of Session in Edinburgh in respect of a further victim of the accident.  The other victim broke his neck and suffered spinal injuries in the same accident and is suing for £100,000 compensation after the injury meant he could not go back to work for 3 months. He says he was also unable to drive after the accident for a further 6 months.
Making A Car Accident Claim
If you or a loved one has suffered a car accident injury and the fault of the accident was a third party's then you could make a personal injury claim.
Car accidents can have devastating effects on an individual, leaving them permanently disabled and sometimes suffering from psychological distress. If you have suffered an injury, either physically or psychologically, then you could be eligible for compensation.
If a member of your family has died in an accident that was not their fault then there is also a possibility you could pursue compensation in respect of their death.
There is normally 3 years from the date of an accident in which you can make a case for personal injury compensation so it is recommended you begin your claim as soon as you can.
Please get in touch with First Personal Injury Lawyers who will be able to discuss the details of your case with you and advise whether or not your claim can be conducted on a no win no fee* basis. Please call us on 0800 808 9740.
First Personal Injury Help with Road Traffic Accident Claims
If you've been in a road traffic accident that wasn't your fault you may be entitled to claim compensation. Our personal injury solicitors may be able to help with your road traffic accident compensation claim.
Our Personal Injury Solicitors are experts in their field. If we take on your potential road traffic accident claim, we will be on hand for help and advice while guiding you through the legal process. Contact First Personal Injury today by ringing 0800 808 9740 or filling out our online form.