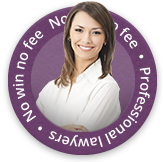 Bitten By Neighbour's Dog
A great grandmother from Nailsworth, Gloucestershire, is to receive an accident claims payout for the injuries she received after being twice bitten by a neighbour's dog.
Injuries To Leg
The woman suffered injuries to her calf, which required a skin graft and an eight day stay in hospital, after being bitten by her neighbours Jack Russell terrier. The 83 year old had previously been bitten on the arm by the same dog which also required hospital treatment.
Steps Taken To Prevent Dog Getting Into Garden
Steps had previously been taken by the dog's owner to prevent her dog getting into the garden. A laser fence had been installed but on the day in question the garden gate was left open and the dog gained access into Mrs Franklin's garden.
Woman Traumatised By Accident
The injured woman still remains traumatised by the accident.
Dog To Be Rehoused In Manchester
The dog has been re-housed in Manchester and the dog's owner received an absolute discharge from the court but was ordered to pay compensation of £1,000 to the injured party and costs of £770.
Personal Injury Compensation Claim
For years, First Personal Injury has helped members of the public across the UK secure personal injury compensation. If you think you or someone you may know is entitled to compensation, give First Personal Injury a call to discuss your or their potential personal injury compensation claim today.
Contacting First Personal Injury is free by ringing 0800 808 9740 or by making an enquiry online.