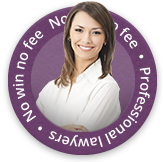 Leading health and safety authority the British Safety Council (BSC) today welcomed the deterrent provided by the introduction of the Health and Safety (Offences) Act.
The BSC was already concerned that businesses should not cut back on crucial training and systems for short term gains in these difficult economic times, and believes that the Act will help to strengthen awareness of the need to maintain vigorous risk controls and safety management systems to avoid costly payouts, fines and even imprisonment.
Brian Nimick, CEO of the BSC said: With the new risk of higher fines and possible imprisonment for health and safety offences, this law should act as a deterrent and increase awareness of the need to adequately train and protect workers. Risks including accidents, illness and even deaths among the workforce could cost far more in the long-term than the short-term savings gained from cutting back on training.
Such incidents already cost British businesses £7.8b a year, which equates to £250 a second.
The BSC 2008 annual survey of employer and worker perceptions found that 2 out of 3 (62%) of workers had had little or no safety training at work, and almost half of Britain's bosses had offered no training nor had any audits or risk assessment systems in place.
229 people died at work during 2007/8 (HSE).
34 million working days were lost overall to work-related illness and injury
annual bill for employers in payouts and costs for accidents and injuries at work is £7.8 billion
cost to the overall economy of £31.8 billion (3), the health and safety risk is costing the nation £1000 every second
To the economy as a whole (including NHS and benefits costs) the cost is £31.8b which is the equivalent of £500 for every man, woman and child in the UK or £1000 pr second, and could build 10 brand new NHS hospitals! While many companies take their responsibilities very seriously, BSC is concerned that in the present climate some employers (especially small businesses) may see training as an easy target to cut costs.
Personal injury claims could also rise in the absence of adequate training and H&S management systems (with an average cost to businesses of £30,000 per claim).
Whether a global business, a small business, a public body or a charitable or voluntary organisation BSC is urging all organisations to ensure that their staff have the right training and information to understand and appreciate the risks they face at work and are taught how to manage the risks effectively. It is essential that workers are trained and where appropriate qualified to identify and manage the risks they face in the workplace.