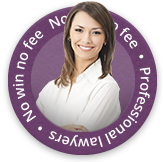 Thankfully no one was seriously injured in Wednesday's dramatic helicopter crash in the North Sea. It has been reported that three of the BP oil platform employees, were taken to hospital with minor injuries and have since been discharged. Accidents which take place while you are on duty are known as work related accidents.
Investigators are starting their investigationsto find out why a helicopter with 18 people on board ditched in the North Sea.
The Super Puma came down 125 miles east of Aberdeen on Wednesday evening. All those on board were rescued.
The 11 members of the Air Accidents Investigation Branch team have arrived in Aberdeen to start their inquiries.
BP has decided not to use the other two Super Puma helicopters operated by Bond for the time being as a precaution.
If you have been injured as a result of an accident at work you may be entitled to make a personal injury claim. You should speak to an experienced personal injury lawyer like First Personal Injury.