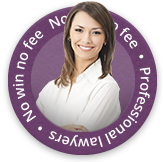 Most of us know that children and babies need to be positioned in the correct safety seat when travelling any distance in a vehicle, but you'd be forgiven for feeling a little bamboozled when looking for the right seat for your family, your budget and your lifestyle.
According to RoSPA (the Royal Society for the Prevention of Accidents), children are one of the most 'at risk' groups for encountering a road traffic accident. Every year, 300 children are seriously injured while travelling in vehicles in the UK and 30 are fatally injured. With statistics also revealing that nearly 80 % of car seats are incorrectly fitted, this further puts our youngsters in danger.
Child Travel Seat Guide
As we know, choosing the right seat may not seem that straightforward so below we have compiled a table to demonstrate the different types of seats available in relation to the weight of your child.
| Age ( approx) | Seat Type | Seat Grouping |
| --- | --- | --- |
| Birth to 6-9 months | Rear facing seat | Group 0 – 10 kg |
| Birth to 12-15 months | Combination seat ( rear and forward facing) | Group 0+ 0 – 13 kg |
| Birth to 4 years | Combination seat ( rear and forward facing) | Group 0+ & Group 1 – 0 – 18 kg |
| Birth to 6 years | Combination seat ( rear and forward facing) | Group 0+, Group 1 and Group 2 – 0 – 25 kg |
| 9 months – 4 years | Forward-facing seat | Group 1 – 9 – 18 kg |
| 1 – 11 years | Forward-facing seat | Group 1 Group 2 and Group 3 (9- 36 kg) |
| 4 – 6 years | High-backed booster seat | Group 2 – 33 – 55 kg |
| 4 – 11 years | High-backed booster seat | Group 2 and Group 3 – 15 – 36 kg |
| 4 – 11 years | Booster Cushion | Group 2 and Group 3 – 15 – 36 kg |
| 4 – 11 years | Booster Cushion | Group 3 – 22 – 36 kg |
One of the main reasons why it can seem confusing is that there is no one seat designed for one specific age range; many seats are designed to suit a child at different growth development stages and for different periods of time. Therefore, there can be an element of overlapping, with some seats suiting children for several years while others only being used for a short while.
Car Seat Safety Tips
Once you have selected the right car seat for your family, there are a few more tips you should consider before making the purchase:
Always ensure you are buying your car seat from a reputable car seat retailer
When you visit the shop you are buying the seat from, make sure that you are in the car where the seat is going to be placed
Ask the car seat sales assistant for their practical advice on which car seat to choose for your circumstances. Ask if they will give you a demonstration on how to fit the seat correctly. When they have shown you, try fitting the seat yourself with them watching so that you can address any practical problems you may have when fitting the seat yourself
Always try to put car seats in the back of your vehicle, and preferably in the middle with a 3-point seatbelt. 25% of accidents are side impacts so placing a seat in the middle will go some way in reducing the risk of injury
If you have air bags in your vehicle make sure that you do not put a rear-facing car seat in the front with the airbag switched on
Don't use the front seat for a forward-facing car seat if there is room in the back. If there is no other choice, then make sure the seat is as far back as possible
Make sure that when you fit your child car seat, it is done so in line with the instructions you have been provided with on purchase if you have not sought the help of a car seat expert when purchasing
Always make sure the child safety seat is securely fastened in each time you drive or take a new journey
European Car Seat Regulations
All car safety seats must be compliant with United Nations standard, ECE regulations. New i-size regulations came into force in July 2013, applying to new car seats for children up to the age of 4 years.
A lot of research went into the new regulations and they are designed to improve head and neck protection for an infant. They require that car users who have an ISOFIX in their vehicle need to use it and that i-Size car seats should fit almost all ISOFIX cars. The regulations also ask that the length of a baby is considered when choosing a seat as opposed to just the weight of the child.
The new rules stipulate that children under the age of 15 months must travel in rear facing car seats as they offer maximum protection in the event of a front collision.
First Personal Injury Help with Road Traffic Accident Claims
If you've been in a road traffic accident that wasn't your fault you may be entitled to claim compensation. Our personal injury solicitors may be able to help with your road traffic accident compensation claim.
Our Personal Injury Solicitors are experts in their field. If we take on your potential road traffic accident claim, we will be on hand for help and advice while guiding you through the legal process. Contact First Personal Injury today by ringing 0800 808 9740 or filling out our online form.