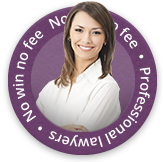 A motorcyclist, who was involved in a collision with a tractor in June 2006, is seeking an accident claims payout for the injuries he sustained.
The motorcyclist, from Littleport, was riding his motorbike down Ely Road in Cambridgeshire when he was hit by a tractor. The 41-year-old car dealership owner suffered fractures to his right leg. He still remains in chronic pain 4 years after the accident due to a bone infection Osteomyelitis, which he later developed.
At the High Court in London, the motorcyclist's barrister alleged that the driver of the tractor cut the corner as he made a right turn. The tractor driver, however, claims this was not the case and the motorcyclist was not visible. He and his employer deny liability for the accident. A decision will be announced at a later date.
Make A Claim
If you have been injured in a motorbike accident and want further information regarding making a claim for compensation, contact our team of motorcycle accident solicitors on 0800 808 9740 or complete our initial online injury claims form and one of our team will come back to you in confidence. You will find our injury lawyers sensitive to your requirements and we will treat your case with the strictest of confidence. Contact us today to get started with your prospective claim for compensation.