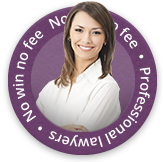 Case Won Against Hospital For Birth Injury
A 21-year-old man has won his court case for a medical negligence claim against West Midlands Strategic Health Authority after staff at Sandwell General Hospital starved him of oxygen at birth, which led to brain damage.
Expected To Receive Compensation
He is now expected to receive compensation, from the health authority, totalling seven figures after the four-day High Court trial.
Completely Normal Pregnancy
The claimant's mother says she had a completely normal pregnancy but that problems were picked up with her son's heartbeat during labour. A specialist was called but failed to turn up and midwives took longer than necessary to deliver the baby as they were unqualified to use forceps.
Delays During Labour
The health authority always denied that the delays during the labour were the cause of her sons the cerebral palsy.
Severe Oxygen Deprivation
The judge on the case concluded that, if the specialist had arrived five minutes after being called, which was possible, the baby would have been delivered nine minutes earlier. As he did not arrive, the baby was born 15 minutes later, which could have caused severe oxygen deprivation, which caused the cerebral palsy.
Claiming Compensation For Medical Negligence
If you have suffered an injury during an accident which wasn't your fault or been a victim of medical negligence, you should speak to an experienced personal injury lawyer like First Personal Injury.