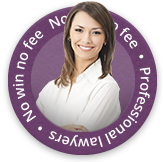 A man from Frome in Somerset has won a large personal injury compensation claim payout after his teeth were damaged.
The man's teeth were damaged after he bit into a biscuit which contained a stone the size of a hazelnut. The biscuit was bought from Sainsbury's and was part of their Taste the Difference range. After an 18-month battle the man has been awarded £11,000 settlement.
The man required a large amount of expensive dental work as a result of the accident.
Claiming Compensation With First Personal Injury Solicitors
If you feel that you have cause to make any kind of claim for personal injury you are welcome to contact our highly experienced team of accident and injury lawyers on our accident claims helpline number above, or alternatively complete our initial 'claim online' form so that one of our team of specialists can advise regarding your prospective claim for compensation.
First Personal Injury have been helping people for almost 2 decades to win the compensation that they are rightfully entitled to.
Contact us today to start your claim.