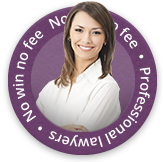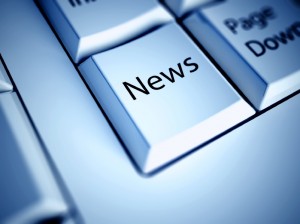 An inquest into the death of a seven year old girl who became suddenly ill has revealed that there was a failure to identify her condition by a number of different medical professionals.
The young girl began suffering from a high temperature and vomiting in September last year. She had previously woken up with a mild headache but still went to school. Later the following morning, at around 2 am, she became distressed and told her parents she couldn't breath. They immediately took her to hospital where a doctor examined her. A few hours later she was discharged and they were given advice on how to bring down her temperature.
Repeated Failure To Diagnose Condition
The following day, she still had a high temperature so her mother took her to the local GP surgery where she was given penicillin. Her temperature rose again and in the afternoon her mother took her to the walk in centre where she was diagnosed with oxygen saturations and given an appointment to return in a few days. However, later that evening she died at home while waiting for an ambulance after she collapsed.
Inquest Says There Were Missed Opportunities To Diagnose
The inquest held following her death revealed that the young girl had died of Bacterial trachetis which is a rare condition linked to croup. Although she was diagnosed with croup by the GP, there had been a failure to identify the seriousness of the condition she had.
The assistant coroner said that if she had been treated correctly, then it is more likely than not that she would have survived but added that it had not been possible to conclude a 'causative impact of each missed opportunity'. She said: "Her family sought medical attention three times in the days leading up to her death. There were missed opportunities to diagnose and treat [the girl] appropriately on each of these occasions. However, I am satisfied that none of these consultations were neglectful."
The first doctor who examined the 7 year old said that her cough sounded like viral croup and she couldn't see signs of respiratory distress and she had looked for symptoms of other conditions as well. She said: "Bacterial trachetis is a very rare condition that arises from these symptoms. I had not come across it prior to this case."
Dr John Omany, medical director for NHS England (Arden, Herefordshire and Worcestershire), said: "We have looked into the circumstances of this tragic case and our priority now is to ensure that GPs across our area are aware of the dangers of croup."
Parents Bitterly Disappointed In Trust
The mother said: "We feel bitterly disappointed in the trust for failing to acknowledge that changes in their practice needed to be made to reduce the risk of deaths in the future. This has added unnecessary distress to our family. This was compounded by a total absence of any aftercare once we had left the hospital after Evelyn died."
The parents of the girl are now trying to emphasise the possible serious complications that croup can bring.
Making A Medical Negligence Claim
If you or a member of your family has suffered from any kind of medical negligence then please get in touch with our no win no fee solicitors at First Personal Injury. Please call our national accident helpline or complete an online claim form.