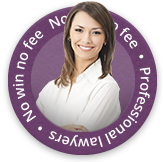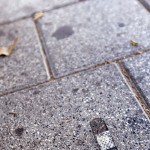 A 48 year old woman in suing Essex County Council after injuring both her ankles on a badly resurfaced road.
Mandy Goldman was alighting from a bus on Loughton High Street, when she stumbled on uneven tarmac which caused her to fall. As a result she broke one ankle and damaged cartilage in her other.
Mystery shopper Mrs Goldman said that council safety officers were aware in 2007 of the damaged road surface and despite their recommendations for it to be repaired, nothing was ever done. She went on to say that I am in a lot of pain. The council don't seem to care-it still isn't fixed.
A council report states that they have received no other accident claims relating to the site but Mrs Goldman believes other people may have been injured. A spokeswoman for Essex council refused to comment further on the subject saying it was a private matter between the individual and ourselves.
Have You Slipped, Tripped Or Fallen?
If you've had a slip, tripped or fallen due to somebody else's negligence you may be entitled to compensation.
Contact our personal injury lawyers today to discuss your potential accident claims case. You can contact us using our online form or by giving us a call on 0800 808 9740.