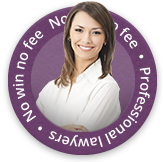 A man who sustained head injuries as the result of a road traffic accident in Northamptonshire in 2007 is seeking to make a personal injury compensation claim.
The claim is being brought against the driver of the car in which the man was a passenger. It was claimed that the driver was exceeding the national speed limit and failed to take regard of his passengers' safety when he lost control of the vehicle.
Paralysed As Result of the Crash
The man was paralysed as the result of the crash and will be in a wheelchair for the rest of his life. It is believed that the claim could be settled with a minimum of £300,000 compensation.
Accident Claims with First Personal Injury
If you've had an accident that wasn't your fault, you may be entitled to accident and injury claims compensation. Our expert personal injury lawyers help people across England and Wales to win the compensation they deserve.
Contact First Personal Injury today by calling 0800 808 9740 to discuss your potential claim. Alternatively, request a callback at a time that suits you by filling out the online enquiry form.