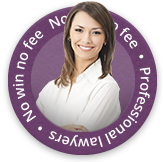 A pensioner from Dundee is attempting to make an accident claim against a supermarket after she was hit by a falling pineapple. The woman, who is 76 was hit on the head whilst shopping in a Tesco supermarket and sustained concussion having been knocked to the floor. She claims that the fruit had been badly stacked.
The Tescos supermarket were unable to comment and simply said that the matter was in the hand of their legal team and that customer safety was of paramount importance to them.
Claiming Compensation For Accidents In Supermarkets
Unfortunately, accidents do happen all over, and supermarkets are no exception. If you have suffered a personal injury as a result of an accident in a supermarket, we may be able to help you to claim compensation for your injuries.
Contact our team of highly experienced personal injury solicitors by completing our quick 'claim online' or calling our accident helpline on the telephone number above. One of our team will then come back to you in due course to discuss your prospective claim.