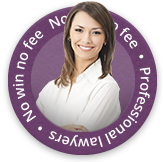 It has emerged that Cambridgeshire Council has spent over £30,000 in the last year on pothole compensation claims.
During the period of April 2012 to April 2013, there were 508 claims altogether, of which 280 are still in progress and 91 have been accepted.
2009-2010 Cambridgeshire Council Pothole Compensation Claims Peaked
During the year 2009-2010 compensation claims peaked, resulting in over £621,000 being paid out. Since 2008 there has been a total over £1.66 m worth of successful compensation claims made.

Motorcycle Accident Settlement of £42,000
The largest pay out for personal injuries and damage to property in the last five years concerned a motorcycle accident which ended in a settlement fee of £42,500.
Road Resurfacing Additional Costs
A spokesman for the council said that the figures do not include money spent on road resurfacing which also repairs potholes and because of that, the total the council has spent on pothole damage has been approximately £7m.
He added: "As we've previously announced, we have approved £90m of extra funding to highways maintenance – this is on top of what is already budgeted for.
More Than 12,000 Potholes Fixed This Year
He announced that so far this year the authority has fixed more than 12,000 potholes and that they are committed to keeping the roads in as good a condition as possible.
Injured As A Result of A Pothole?
If you have been injured as a result of a pothole in the road or on the pavement you may be able to claim personal injury compensation. Contact our team of injury lawyers on the telephone number above or complete our online injury form and we will come back to you to discuss your potential case in more detail and in confidence.