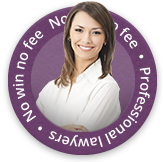 Escaped livestock are increasingly the reason for injury compensation claims. Cheshire farmer Stephen Lawson, says there is a rising trend in compensation claims for injuries caused particularly by escaped horses and cattle.
Complex Area of Law
Unfortunately, this area of law is so complex that farmers could end up paying hefty compensation awards, even if they are not responsible for the accident that has occurred, says Mr Lawson, who is urging animal keepers to make sure they are fully insured against such claims. Even without negligence, a farmer could still be found to blame for an accident involving escaped livestock.
Animal Owners Advised To Be Fully Insured Against Claims
Apart from taking steps to prevent escapes, the advice is to be fully insured against claims. If an accident occurs as a result of some negligence on the part of the animal keeper, most people would accept that an innocent victim would have the right to make a legal claim, says Mr Lawson.
Had An Accident Involving Livestock or Animals?
If you have been involved in an accident involving livestock then you could be entitled to claim, contact a Personal Injury Lawyer today.
Personal Injury Claims with First Personal Injury
First Personal Injury has built up a reputation across the United Kingdom for their approach to accident and personal injury claims. Working with members of the public who have had personal injuries, we continually exceed our clients' expectations.
Contact First Personal Injury's accident claims solicitors free today by calling 0800 808 9740 or by completing our online enquiry form.