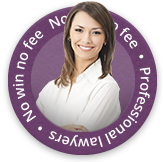 The government in Scotland is considering making changes to the personal injury compensation claims system which could make it easier for patients to make claims for medical negligence.
A group has been asked to look at the benefits of a no-fault system similar to the system in New Zealand. There the system is thought to have reduced administration and legal costs significantly.
It is hoped that a similar system will have the same effect in Scotland where in 2007-08 there were 182 clinical negligence cases with compensation payouts totalling £14.5m.
Have You Suffered Medical Negligence And Want To Claim?
If you've suffered medical negligence you may be entitled to claim medical negligence compensation. Our personal injury solicitors are ready to take your case on today.
Get in contact today to discuss your potential medical negligence compensation claim. First Personal Injury's solicitors are contactable on 0800 808 9740 or you can complete our online form to request a call-back.