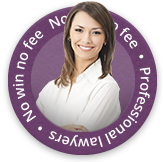 Recent figures show that there has been an increased number of accident claims made by injured teachers over the past year.
Incidents include £40,000 being paid to a teacher whose wrist was injured when the wind blew a school door shut on him. Other personal injury claims include a teacher slipping on wet leaves, another being scalded by hot coffee and claims made relating to injuries inflicted on teachers by pupils.

NASUW Report Increase Payouts
NASUW reported that over £8.5m was paid out last year with injuries and assaults on teachers. Increasingly more and more of these cases are being settled before they make it to court.
Schools Should Take Adequate Precautions
The money appears mainly to come from Local Education Authorities, governing bodies and from schools themselves. The National Union of Teachers (NUT) suggests that in order to prevent accidents on school premises schools should take adequate precautions in the first place.
Make A Personal Injury Claim
If you feel that you may have cause to make any type of accident or injury claim for compensation, then you should contact our team of experienced personal injury solicitors without delay, as time limits do apply in most cases. Either call us on the number above or use our quick and simple online injury claim form so that one of our team can come back to you to discuss your situation in confidence and advise accordingly.