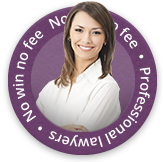 Council facing multiple claims from young people born with upper limb defects
A schoolboy whose family claims his painful birth defects were caused by exposure to toxic waste before he was born has won the right to sue a local authority for personal injury and public nuisance.
George Taylor, of Pitmedden, is one of more than 20 young people with upper limb defects taking action against Corby Borough Council. His family believes the mismanagement of dangerous waste dumps at a redundant steelworks in the Northamptonshire town caused his health problems.
The council reopened 16 steel pits when the industry went into terminal decline in the early 1990s. Lorries ferried the waste " found to contain up to 40 toxic chemicals including arsenic and mercury " in sealed containers around the town. A civil trial involving the council has already been set for February 16 next year at the High Court in London. The local authority will face allegations of negligence and the Court of Appeal has now also granted claimants the right to sue for personal injury and public nuisance.
One of the key elements of the case will be trying to prove that the waste affected the children. George's mother, Fiona, 46, believes that it happened when she and her Fraserburgh-born husband Brian managed a pub frequented by workers at one of the sites disposing of the waste. George, now 15, was born with health problems and a slight deformity to his hand, which got progressively worse as he got older.
Fibramatosis Developed
In 2005 he developed fibramatosis and faced the prospect of having his hand amputated or having surgery to stem the rapid growth of a tumour. He opted for surgery, which preserved two of his fingers and constructed an artificial thumb out of another finger. George's condition is so rare that doctors cannot even put a name to it.