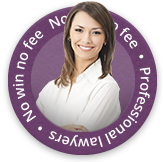 APIL has issued a warning to students returning to university and moving into rented accommodation, about the dangers of the silent killer " carbon monoxide.
Homeowners are responsible for keeping properties up to scratch and making sure they are safe for tenants, but not many students are aware of what is expected from their new landlords.
APIL chief executive Denise Kitchener urged students in rented housing to be vigilant. Many students won't be aware that landlords have a legal duty to carry out an annual gas safety check, she said. It is imperative this is done, particularly as carbon monoxide (CO) is almost impossible to detect as it is colourless, odourless, tasteless and non-irritating.
First Personal Injury solicitors are members of APIL.
Make A Personal Injury Claim
If you feel that you may have cause to make any type of accident or injury claim for compensation, then you should contact our team of experienced personal injury solicitors without delay, as time limits do apply in most cases. Either call us on the number above or use our quick and simple online injury claim form so that one of our team can come back to you to discuss your situation in confidence and advise accordingly.