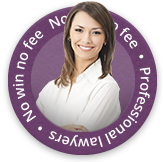 It has been revealed that a fatal car crash in Bridlington was caused by the sister of the victim who died.
A 20 year old woman, Rosie-Ann Stone and her sister, Jennie Stone were travelling back from Skipsea in separate cars. Rosie-Ann, who was in a Vauxhall Astra, smashed into the back of her sister's car along the A165. Jennie's, car, a Peugeot 206 then hit tree.
Jennie suffered severe head injuries following the smash and died of those injuries. Rosie-Ann was unaware that the victim of the crash was her sister and did not know she was on the same part of the road.
Death By Careless Driving
Rosie-Ann has since pleaded not guilty in respect of a causing death by careless driving charge . She stands accused of not checking her mirrors before making a manoeuvre. The prosecution at the trial at Bridlington Magistrate's Court, said: 'This particular case is doubly tragic because there were two cars involved and the driver of the other car was the older sister of Rosie.
Last year, the Stone family lost another member of their family, Private Gregg Stone, who was shot dead while serving in Afghanistan.
Rosie's and Gregg's parents, Angie and Bob have shown their support to their daughter during her trial. As they were watching from the gallery they gave her the 'thumbs up'. Her mother, Angie said that the situation is like being 'trapped in a bad dream' and her family had already been through enough.
Claiming For A Car Accidents
There is often a great deal of tragedy surrounding car accident claims and at First Personal Injury we understand that it is an extremely sensitive time for victims and their families.
If you or a member of your family has suffered a road traffic accident that was not your fault and the blame can be proven, it's possible you will have a successful compensation claim.
Road traffic accidents can leave victims with multiple injuries which can have a seriously detrimental effect on your life. Unfortunately there are many cases of road accidents which result in fatalities. If you have suffered or you have lost a member of your family due to any kind of accident on the road then it is advisable to seek professional advice on personal injury compensation.
Please get in touch with our specialist car accident claims solicitors to tell us more about your case. We will let you know the validity of your claim and whether or not we can conduct it on a no win no fee* basis.
Call us on 0800 808 9740 or in put your details on our online claim form.