Head Injury Compensation Calculator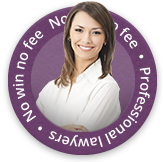 Calculate Your Head Injury Compensation
What type of accidents constitute a head injury?
A personal injury compensation claim involving a head injury may include – but is not limited to – the following:
Facial scarring
Brain injury
Eye injury
Cranium injury
Fractured skull
Concussion
Broken nose
Ear injury
Chin injury
Cheekbone injuries
How much compensation am I likely to receive for a head injury?
The amount of compensation you may be entitled to will be dependent on a number of factors including the severity of your head injury. The severity of your injury will be decided upon by the use of medical reports prepared by a medical expert.
Our compensation calculator gives you a guide to the amount of compensation you may receive for your injury alone. In addition to claiming for injury, you may also be able to claim for financial loss sustained as a result of the accident.
| | |
| --- | --- |
| Very Severe Brain Damage | £221,650 – £317,350 |
| Moderate Severe Brain Injury | £172,425 – £221,650 |
| Moderate Brain Damage | £33,825 – £172,425 |
| Less Severe Brain Damage | £12,100 – £33,825 |
| Minor Brain/Head Injury | £1,732 – £9,900 |
The figures are for injury only. Compensation for other losses like loss of earnings is claimed for separately.
Personal Injury Claims with First Personal Injury
First Personal Injury has built up a reputation across the United Kingdom for their approach to accident and personal injury claims. Working with members of the public who have had personal injuries, we continually exceed our clients' expectations.
Contact First Personal Injury's accident claims solicitors free today by calling 0800 808 9740 or by completing our online enquiry form.
Head | Neck | Shoulder | Arm | Hand | Pelvis & Hips | Leg | Knee | Ankle | Foot
Click on a body part

Contact or call us for free on 0800 808 9740 and speak with our team of injury lawyers.

We'll talk through the details of your claim over the phone, and then advise further!

If we think you've got a valid claim, we'll take care of everything else – quick & easy!

Start your claim
It only takes 5 minutes of your time to get started!