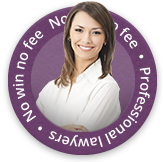 Considering Making A Claim But Want To Know Whether You Qualify For No Win No Fee?
If you have had an accident or experienced an injury that was not your fault then the chances are you will qualify for no win no fee.
No Win No Fee Arrangements
No win no fee arrangements came into effect in the nineties to enable all accident victims who have suffered an injury through no fault of their own, to seek compensation: accident victims who would normally be put off by the prospect of high legal fees.
It allows justice for everyone including those who, if they had to pay for legal fees may not be able to afford it.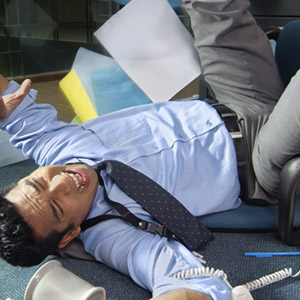 Blame will need to be proven against a third party in order for your no win no fee claim to be successful. Most personal injury solicitors will initially assess the details of your case and then advise whether or not they will take on your claim on a no win no fee basis.
At First Personal Injury we take on many cases on a no win no fee basis. If you win your case then the majority of our fees will be paid by the blameworthy party's insurance company.
You will only have to pay a contribution towards legal costs if you win your case and any costs you have to pay are capped at 25% of your compensation.
I've qualified for no win no fee but what if I lose my case?
If you are asking: do I qualify for no win no fee then you are probably also wondering what happens if you lose your case. Most personal injury solicitors are able to offer to take out After Event Insurance on your behalf. This covers the expenses in case your claim is unsuccessful including the other party's costs.
Making A Claim For No Win No Fee Compensation
If you have a claim and wish to speak to one of our legal team about whether or not you qualify for no win no fee then please call our national accident helpline on 0800 342 3206.
Related
Personal Injury Claims with First Personal Injury
First Personal Injury has built up a reputation across the United Kingdom for their approach to accident and personal injury claims. Working with members of the public who have had personal injuries, we continually exceed our clients' expectations.
Contact First Personal Injury's accident claims solicitors free today by calling 0800 808 9740 or by completing our online enquiry form.
This firm is not authorised under the Financial services and Markets Act 2000 but we are able in certain circumstances to offer a limited range of investment services to clients because we are regulated by the Solicitors Regulation Authority of England and Wales. We can provide these investment services if they are an incidental part of the professional services we have been engaged to provide.