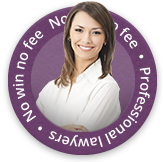 Your Personal Injury & Accident Compensation Claims Questions Answered
Injury claims can be complicated issues if you don't have the right expertise on your side. At First Personal Injury, we can explain everything so you understand how the personal injury claims process works.
Contact our team to find out about making a claim today.
Frequently Asked Questions About Claiming Compensation
Below we have answered the most commonly asked questions about personal injury and accident claims. If there is anything that you feel is not answered fully here, please do feel free to contact our team of injury lawyers on the telephone number above and we will endeavour to answer your queries fully.
Making A Compensation Claim
If you feel that you have cause to make a claim for compensation then why not contact our team of personal injury lawyers. In a confidential initial consultation, we'll be able to learn more about your circumstances and advise whether we can help you get started with a claim whatever type of injury or accident you have been involved in.